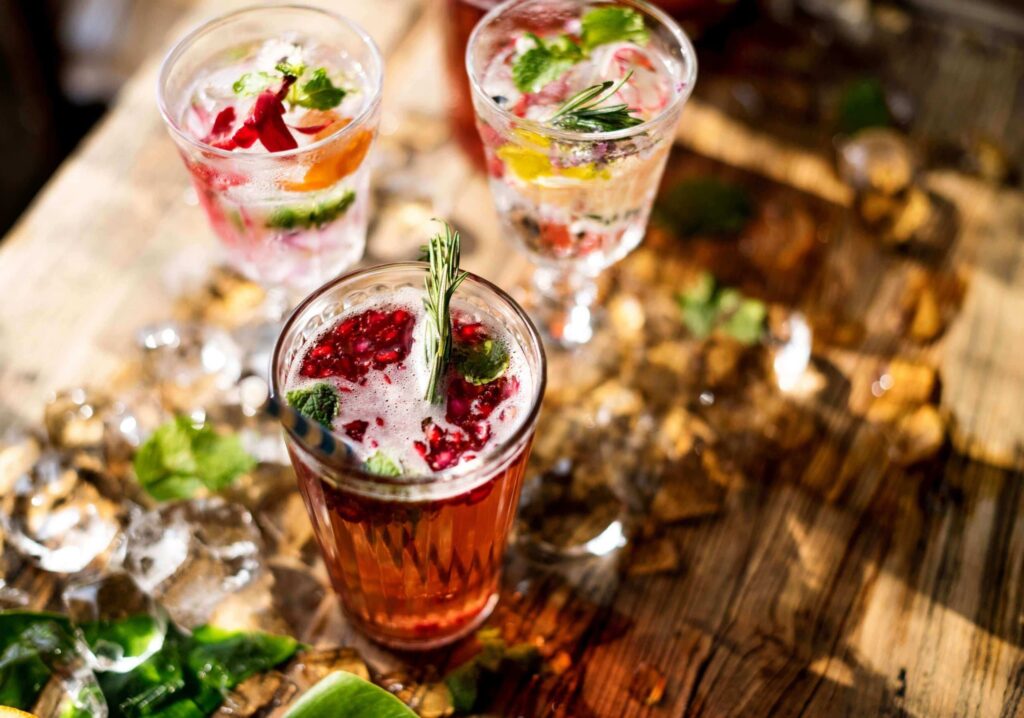 The holidays are a time of joy and gathering with your family and friends, but it can also be a stressful time of the year for those of us who've been chosen to host the party. This task is no joke, especially for those who intensely love the holiday season. The stress of it all can take you to a whole new level!
So, what can you do differently than years previous that will not only gain you some brownie points as the host/hostess with the most-est but can also knock the pressure down by a few notches?
Top 3 CBD Holiday Drink Recipes
Whether you are CBD-curious or you are a CBD veteran, you will definitely want to try making your own edibles with these incredibly easy and delicious classic recipes with a new spin. Festive and fun, these recipe inspirations are going to be a big hit at your next holiday gathering or celebration.
Each CBD drink recipe is unique and straightforward to replicate. They are based on original recipes found on the web and modified to become CBD infused drink recipes. They are all non-alcoholic but full of flavor. Here are our picks for the top three CBD holiday drink recipes with our own Healthy Hemp Oil spin on it.
Candy Cane Julep
We found this sweet recipe by Tatanisha from awortheyread.com and it gave us all the holiday feels. The original creator made this drink because of their love for everything peppermint. With a swap for a few ingredients, this can quickly become a holiday favorite for you and your friends.
Ingredients
2-3 oz. of Cranberry Ginger Ale (or Ginger Ale mixed with Cranberry juice)
A couple of drops of Tasty Hemp Oil: Spearmint Flavored CBD oil drops (available in 300 mg or 1000 mg of CBD per 1 oz.)
1 oz. of simple syrup or Mint simple syrup (Coffee syrup dispensers)
1 cup of crushed ice
Candy Cane for stir stick/garnish
A sprig of mint and fresh pine
Modification Note: You can use simple syrup because the minty flavor comes from the spearmint flavored CBD oil, but for extra mintiness, you can use peppermint or Mint simple syrup. Similarly, to retain the Candy Cane aspect of the Candy Cane julep, it's best to use a red-colored drink like Cranberry Ginger Ale, but the CBD infused drink recipe is very versatile, and you can switch it up however you'd like.
Directions
Add the syrup and CBD oil to the bottom of a glass.
Add your crushed ice.
Fill to the rim with the Ginger Ale.
Add your candy cane stir stick to mix the syrup and CBD oils around.
Garnish with a sprig of mint and fresh pine for the holiday upgrade.
Cranberry-Citrus Sparkler
What's more synonymous with holiday entertaining than recipes with cranberries in them? This next CBD drink recipe is all about that if you're trying to entertain family guests and keep them (and yourself) calm while doing it. It's toast-worthy and pleasantly fancy—here's our spin on the Cranberry Fizz Mocktail thanks to Thistlewoodfarms.com.
Ingredients
Modification Note: For something enjoyable, if you've got the time, instead of using the CBD tincture and cran-apple juice, you can try melting some of our CBDfx: CBD Gummies into some water and substituting that—simply add the gummies to a pan, add around 3 oz. of water to cover (and prevent sticking and burning), and heat to around 150 degrees Fahrenheit!
Directions
Combine the sugar and ground cinnamon until they're entirely blended, then put aside in a pile on a plate or cutting board.
Rub a wedge of lemon or lime around the rim of your serving glass.
Dip the rim of the glass into the sugar mix and wiggle it until the rim is fully covered.
Fill the glass with ice.
Add the Cran-Apple juice and the CBD tincture (or the melted-gummy substitute!).
Add a splash of fresh lemon or lime juice.
Top off with the sparkling cider or Ginger Ale.
Spicy Apple Cider-tini
Food and drink play an enormous role in the holiday season. As such, if you are wondering how you can make CBD a part of your holidays with some new recipe inspiration, look no further than this warm and spicy mocktini as your pre-dinner cocktail. Thanks to the inspiration from Rachelcooks.com for her Ginger Cinnamon Apple Cider Mocktail, now we have just the right drink for a fall party.
Ingredients
FOR THE SPICY SIMPLE SYRUP
FOR THE CIDER-TINI
1 cup of apple cider
2 tbsp. of the spicy simple syrup
Ice for the shaker
Cinnamon and sugar mixed for rimming the serving glass
Slice of apple and cinnamon stick for garnish
Modification Note: If you don't have apple cider, you can match the heavier texture of the cider with a bit of applesauce with apple juice. And if you like extra spiciness, it's better to grate a bit of ginger than adding a few thin slices. The richness of the vanilla flavored CBD oil will enhance the cinnamon taste, but if you prefer to add the natural flavored CBD oil instead, that works too.
Directions
Add the sugar, cinnamon sticks, water, and ginger root to a small saucepan over medium heat.
Heat until sugar is dissolved, then let cool completely before straining to remove cinnamon and ginger.
Dip the rim of your glass into some apple cider before dipping it into the cinnamon/sugar mixture.
Add ice, apple cider, Vanilla flavored CBD oil, and the spicy syrup to a martini shaker and shake vigorously.
Pour into your prepared glass and garnish with the slice of apple and a cinnamon stick.
Bonus Drink: Chocolate-Mint Dessert Latte
We obviously can't end this post without some type of dessert cocktail for your holiday gathering! A final shout out to alattefood.com for this easy-peasy 5-minute homemade peppermint mocha inspiration for our very own CBD latte!
Ingredients
FOR THE COFFEE
FOR THE WHIPPED CREAM AND TOPPINGS
Modification Note: Depending on how you take your dessert coffee, you can use the French Vanilla flavor for a richer coffee flavor, or add the peppermint CBD oil drops for a refreshing dessert coffee.
Directions
WHIPPED CREAM
Pour heavy whipping cream, CBD tincture, and sugar into a mixer
Whip until a thick consistency
DESSERT COFFEE
In a medium saucepan, heat the milk over medium heat until it's steaming but not boiling (approximately 1-2 minutes).
Add the cocoa powder, sugar, and CBD oil to the milk and whisk until milk is foamy (about 30 seconds to a minute).
Pour into a mug that already has your espresso or strong coffee in it.
Add whipped cream and top off with the CBD chocolates.