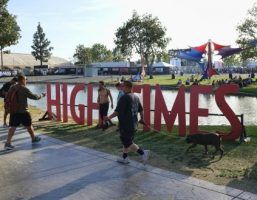 High Times, the cannabis media group, is partnering with creative industry awards organization Clio to launch Clio Cannabis, a marketing and advertising awards competition.
Clio started in 1959 and hosts numerous awards competitions in industries such as sports, fashion, music, entertainment and health.
Nominations for the Clio Cannabis awards begin Aug. 26.
High Times, which has struggled to raise money for a public offering, said in June it would be targeting the over-the-counter markets as opposed to a planned Nasdaq listing.
More details on the cannabis awards can be found here.