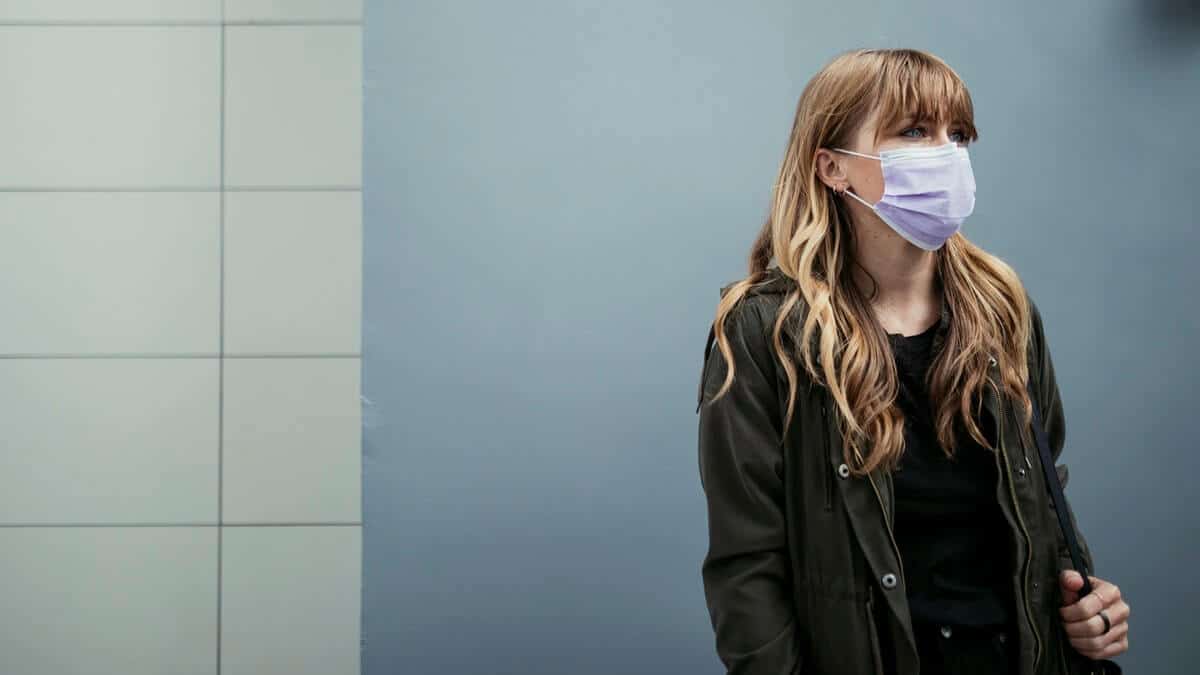 Tips + Tricks for Dealing with Anxiety During COVID-19
Many communities around the world are beginning a gradual reopening as coronavirus cases fall.
And with the easing of lockdown comes a desire to resume life as before—to see your friends and family in person and not through the lens of a webcam, to play (socially-distanced) sport, to return to a job you value and colleagues you cherish, or to simply dine al fresco at your favorite restaurant.
But for some, the idea of reopening and reintegrating is overwhelming and anxiety-inducing.
It's easy to see why. We're now faced with a new normal with new rules and regulations. Going from months of limited social contact to living, working, and socializing amid an ongoing global pandemic will be a shock to the system-for the happy and anxious alike.
So, how do you best manage COVID-19 anxiety as you enter this "new normal"? In this post, we take a look at some of the stressful situations you may encounter, and offer tips to deal with them effectively.
How to Manage Anxiety: 3 Common Post-Lockdown Scenarios
1. Returning to Work
For a number of us, the easing of lockdown restrictions won't dramatically alter our current working situation-work from home is here to stay, it seems.
However, this is entirely dependent on your job, industry, and employer, and if you happen to work with the general public (in the hospitality sector, for example) you'll have little choice but to return to work as normal.
Well, "normal."
Because with new health and safety regulations to follow and customers to serve in close proximity—while trying to maintain your distance—chances are you'll find the first few weeks particularly stressful.
How to Handle This Scenario:
Talk to Your Boss – You won't be alone in feeling anxious about returning to work post-lockdown, so don't be afraid to share your concerns with colleagues or management.If your job allows, seek a flexible start time to avoid a busier commute, or split your time between working from home and the office as you ease yourself in.
Get Ready In Advance – Like many of us, you may have fallen into a lockdown routine—sleeping later, wearing comfy clothes, and working to your own schedule.But if you know a return to work is on the cards, make sure you start altering this routine well in advance. Get to bed early, wake up rested, and give yourself plenty of time in the morning to do all the things you'd usually do before work. Try a bedtime app or sleep support product to get yourself back on track.Also, avoid the temptation to work late to make up for lost time. Maintaining a good work/life balance is still crucial for your mental health.
Stay Informed – Before you start back, search "coronavirus back to work guidelines" using your search engine of choice. This information will vary from state to state and country to country, but it pays to be informed as you return to the workplace.You'll feel more comfortable knowing what you have to do to stay safe and healthy, and this will, in turn, reduce feelings of anxiety.
2. Socializing with Friends and Family
Depending on where in the world you're reading this, you'll be faced with certain rules regarding social gatherings. Whether it's indoors or outdoors, limited by number of people or households, or reliant upon strict social distancing, many are now relishing the chance to spend quality time with friends and family after so long apart.
But it's okay if you don't share their enthusiasm. If a packed beer garden or busy BBQ makes you feel uncomfortable, say so.
How to Handle This Scenario:
Be Honest – While you may experience a degree of peer pressure to join in with certain activities as the lockdown eases, you have to do what's right for you. If friends or family are bending the rules, and that makes you feel uncomfortable, stay home. Your health (both mental and physical) comes first.
Make Other Arrangements – If the idea of missing out on socializing (FOMO) is heightening your anxiety, but large gatherings and public places have you breaking out in a cold sweat, consider alternative ways to see friends and loved ones. Visit a quiet park or beach, or invite a select group of friends to your home or garden so that social distancing measures can be practiced.
Take Your Time – Just because lockdown is lifting doesn't mean you need to fill every gap in your calendar. If this strange time in history has taught us anything, it's that we need to take a step back every now and again. Be kind to yourself. Practice mindfulness. Take rest days and recharge your batteries. Trying to do too much too soon could leave you feeling burned out.
3. Dealing with Strangers and Face-to-Face Contact
Having spent so long at home, the hustle and bustle of a busy town or city probably feels like a distant memory. But the simple things you may have taken for granted in the past — like leaving your home, riding the bus, or visiting a store — could now trigger anxiety and weigh heavy on your mental health.
If being around strangers again has you feeling stressed, it's important to take things at your own pace.
How to Handle This Scenario:
Challenge Your Fears – Try to identify moments when you're being unreasonably fearful when out in public. If you're following the necessary steps, you can limit your risk of infection. But at the same time, you need to remember that not every social interaction will bring you into direct contact with the virus. If that thought process is increasing your anxiety and affecting your quality of life, you need to spot it and stop it.
Try to Avoid Confrontation – Unfortunately, not everyone will follow the rules to the same degree as you. You'll probably see people flaunting recommended social distancing or refusing to wear a mask. And you might think that confronting them will be cathartic—but it could also escalate the situation or prompt a panic attack. In this scenario, it's better to look after yourself.
Carry a Stress Relief Product – Using a stress relief product could promote feelings of calm and relaxation and help you maintain a sense of balance when faced with a tense situation.
Coping with Fear and Uncertainty: Anxiety During COVID-19
Learning how to manage anxiety as your community reopens will be vital to your mental health, both now and in the future. To overcome your anxiety, try to stay focused on the facts, be honest with yourself and others, and take each day as it comes. And if you think the stress of the new normal is getting to you, seek help from a trained mental health professional.
---
FDA Disclaimer: These statements have not been evaluated by the Food and Drug Administration. Products sold by Healthy Hemp Oil are not intended to diagnose, treat, cure, or prevent any disease. The information on our website is intended to provide general information regarding our products and is not to be construed as medical advice or instruction. Read more