If you'll be in the northern California area in this month and would like to discover the latest trends, disruptions, and happenings taking place within the cannabis industry, the New West Summit in Oakland, CA is the place to be. With 150 dynamic speakers, 100 exhibits, 50 panels, a career fair, and an investment symposium to pitch your ideas, this event is an opportunity to discover how technology, media, science, and investment opportunities are shaping the current cannabis industry while meeting cool people and discovering exciting new opportunities for yourself.
Whether you are an entrepreneur, investor, or simply an enthusiast thinking about finding a career in the rapidly growing cannabis space, this event will connect you with new ideas, people, and opportunities that are sure to leave a lasting impression and offer something unique that you won't find anywhere else. Cannabis workers from the bottom to the top are sure to find valuable information from this summit. Here is some of what you'll find at the New West Summit.
Who will be there?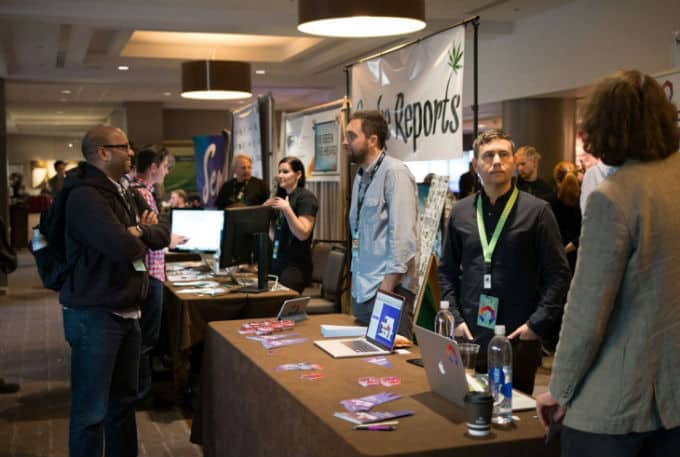 Throughout the weekend, attendees will have the chance to hear from 150 speakers including cannabis thought leaders, international entrepreneurs, entertainers and celebrities, executives, brand developers, creatives, and top-level investors working in tech, science, media, and investment within the cannabis space. The list of keynote speakers alone is pretty exciting:
Krishna Andavolu, Executive Producer, Host and Vice correspondent for Weediquette
Dave Morin, Founder of Slow Ventures
Berner, Rapper and Founder of Cookies Clothing, Hemp20
George Zimmer, Founder, Generation Tux, Former Executive Chairman & CEO of the Men's Wearhouse, Cannabis Industry Advocate
Steve DeAngelo, Founder of Harborside (largest medical marijuana dispensary in the world) and co-founder and president of the Arcview Group
Mike Harden, Founder of Big Rock
Ted Chung, Founder and Partner at Merry Jane, Leafs by Snoop, and Casa Verde Capital
Ricki Lake, Producer of The Ricki Lake Show and Weed The People
Eric Rachmany, Musician, Entrepreneur, Rebelution
Drake Sutton-Shearer, CEO and Founder of PROHBTD Media
The full list of speakers has not been released yet, but new guests are shared weekly on the summit website and social media. The list includes professional athletes, more founders and executives, activists, educators, scientists, growers, and other industry professionals. Check out the growing list on their website here.
Aside from an exciting list of speakers, the New West Summit will also host an investment symposium so entrepreneurs can pitch their work to high-level investors looking to get involved. If you own a cannabis business, this could be the perfect opportunity for you to get in front of the right people.
On Sunday, October 13th, the New West Summit offers one of the more unique elements of any cannabis conventions and events that exist: a career fair. This is a one-of-a-kind opportunity for attendees who are just getting involved in the industry or who want a career change, so if you're curious about whether there is opportunity for you and what kind of jobs are available, this is an excellent chance to do see how your skills can benefit cannabis entrepreneurs. There will be more than 25 companies at the career fair who are looking to hire all kinds of professionals including budtenders, creatives and everything in between. The best part? It's free to attend, so make sure to bring a resume and get ready to sell your skills.
Where and When is the New West Summit?
The New West Summit is happening October 11-13, 2018 at the Marriott City Center in Oakland, CA. While the career fair is free to attend, a 3-day pass to the full expo weekend costs $250. If you don't want to spend the entire weekend there, one-day tickets can be purchased for $220.
Lucky for you, if you made it this far we have a discount that will give you 50% off your ticket price. At half off, the value you'll get out of this weekend is almost too good to be true. Where else can you hear from entrepreneurs and thought leaders, pitch your brand to investors, or find a new job in a booming industry all in one place? If this sounds like a good deal to you, click here to get 50% off this unbeatable opportunity.