Roughly two-thirds of Americans support legalizing marijuana, marking a record-high approval rate, according to a Gallup poll released Monday.
Sixty-six percent of survey respondents support legalizing weed ― a stance more and more Americans have taken this stance since 2000, when 31 percent endorsed legalization.
The survey found that support for legalization among Americans 55 and older had also increased, jumping from 50 percent to 59 percent since last year. Support across the East, West, South and Midwest regions is now about equal.
"Like support for gay marriage ― and in prior years, interracial marriage ― support for marijuana legalization has generally only expanded, even if slowly, over the course of multiple decades ― raising the question of where the ceiling in support might be," Gallup's Justin McCarthy wrote.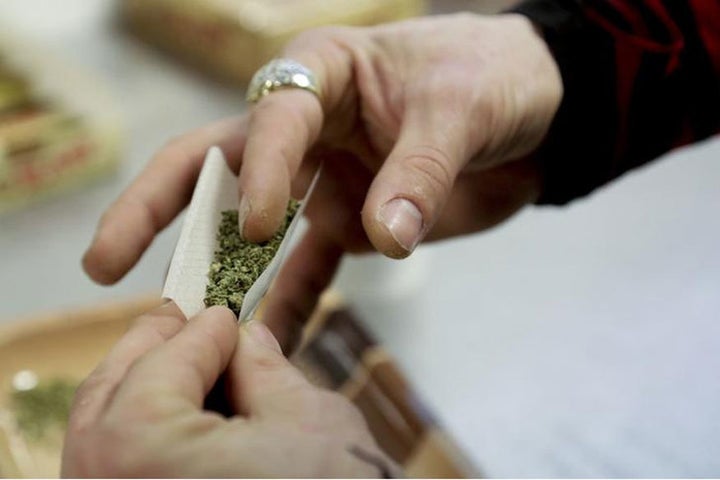 The record-high support comes in spite of Attorney General Jeff Sessions rolling back Obama-era legislation on marijuana usage and paving the way for federal crackdowns on states that have legalized the drug. Twenty-nine states and Washington, D.C., have passed laws authorizing use of recreational marijuana, medical marijuana or both.
The substance remains federally classified as a Schedule I drug that has "no currently accepted medical use and a high potential for abuse," despite broad research findings to the contrary. And although there are no recorded instances of anyone dying from a fatal dose of marijuana alone, the federal government considers it to be more dangerous than cocaine, methamphetamine and fentanyl.
The Gallup poll was conducted from Oct. 1 to Oct. 10, just before Canada became the second country in the world to legalize marijuana. Meanwhile, in the U.S., voters in four states are considering ballot measures in the upcoming midterm elections that would allow recreational or medical marijuana use.
Past Gallup polling has indicated support for legalizing marijuana across political demographics. For the first time, the majority of Republicans joined Democrats last year in supporting legalization.